Try some of our non-flavored roasts, single-origins & special blends!
Let us know your favorite!
Try some of our most popular roasts or check out
OUR COFFEE
to find your favorite!
*Other flavors available upon request. Please contact us.
Wholesale orders are available. Please contact us for details.

Regions
We are currently roasting coffee from the following countries/regions
Sumatra
Costa Rica
Brazil
Peru
Panama
Ethiopia
Colombia
El Salvador
Naturally Decaffeinated Colombian

Flavors
We offer the following flavored coffees in both regular and decaf, plus other seasonal flavors
Bourbon Barrel Blend
Vanilla nut
Hazelnut
Jamaican Me Crazy
(vanilla, Kahlúa, and caramel)
Rainforest Crunch
(creamy caramel and almond)
Caramel Crème
Chocolate indulgence
Chocolate Mint
Jazzy Java
(cinnamon, pecan, and rum)
Chocolate hazelnut
Sea salt caramel mocha
A Red Door has been a symbol of hospitality since colonial times. Travelers knew that a home with a Red Door would be a welcoming place to rest, enjoy a meal and possibly spend the night.  Coffee has always been a beverage of hospitality as well. 
After more than 30 years in the hospitality industry, we know how important a good cup of coffee can be.  Red Door coffees are meticulously roasted using only the finest Arabica beans from around the world.  We invite you to enter our Red Door and share in our passion for food, friends, and great coffee.  Please enjoy!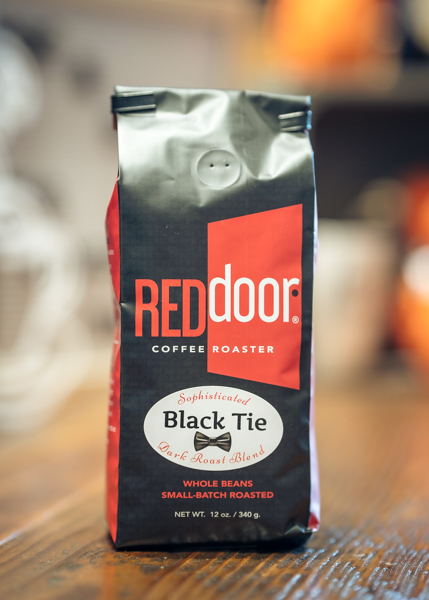 Mon-Wed: CLOSED
Thurs 8am-6pm
Fri-Sat 8am-7pm
Sun 10am-4pm
Roaster
*By appointment only.
Trolley Barn Public Market
116 E Broad Street
Quakertown, PA 18951
Diana's Café
4907 Route 309
Center Valley, PA 18034