RED DOOR

Coffee Roaster is a family owned small business.
Product of Jim, Diana, and Jaquelyn Hall- their love for coffee and serving customers.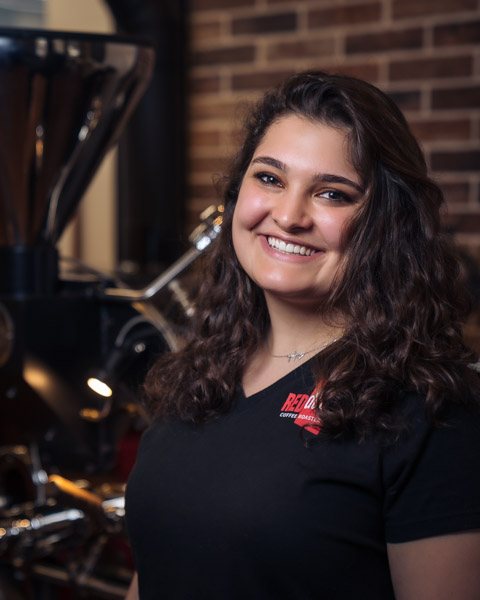 Jaquelyn is a graduate of Penn State University, College of Smeal, with a degree in Corporate Innovation and Entrepreneurship. Growing up, she spent much of her time at her mother's restaurant helping to develop her passion for hospitality and entrepreneurship. Jaquelyn values family, building customer relationships, and creativity. Through determination and innovation, Jaquelyn is looking forward to starting her business journey while striving for perfection and customer satisfaction.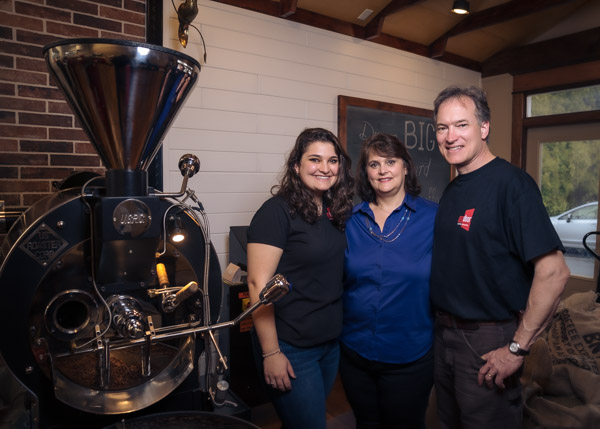 Diana has spent over 30 years in the hospitality industry. She has done everything from bus tables to manage hotel restaurants. In 1998 she opened Diana's Cafe on Route 309 in Center Valley. The cafe serves breakfast and lunch and provides full-service corporate and residential catering.
Jim is the owner of Clean-Cut Construction, a small remodeling company which he started in 1989. Jim has won various local and regional awards for remodeling projects over 29 years of business. Roasting coffee is a delicate & precise process to ensure consistent results. Jim is applying the same creativity and attention to detail that has made him an award winning contractor to the art of roasting coffee.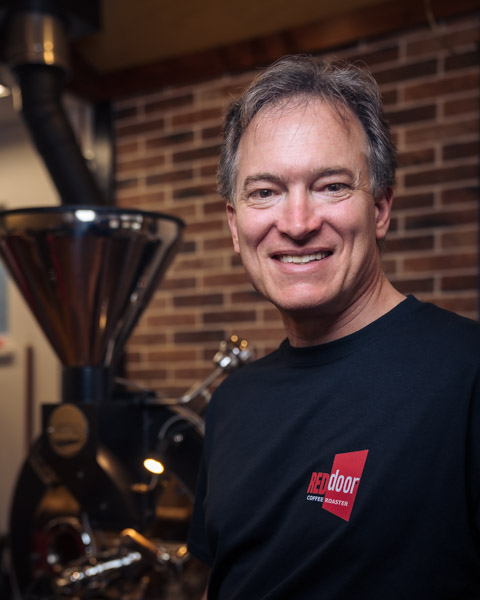 Our beans are all natural and are not sprayed or treated with any chemical process. Each Roast at RED DOOR is evaluated for quality, consistency and maximum flavor! We pride ourselves in our craft and love for coffee!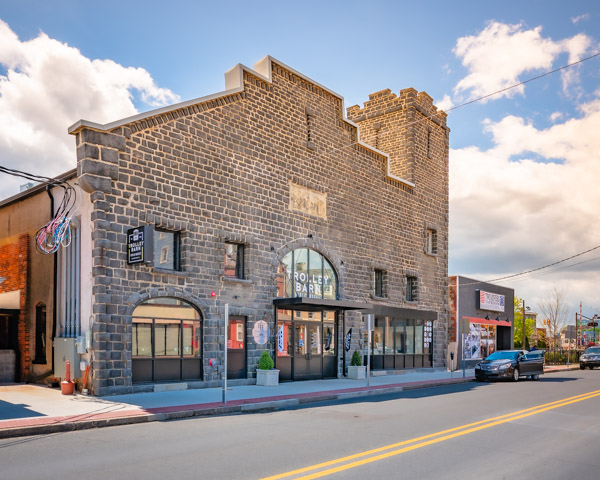 High Quality
Our beans are sourced with great care from trusted partners to ensure the best coffee roast.
Always Fresh
We roast our own beans and serve them up directly to you. Try a fresh cup of our coffee today!
Fresh Roasted
Made by coffee lovers for coffee lovers!
Mon-Wed: CLOSED
Thurs 8am-6pm
Fri-Sat 8am-7pm
Sun 10am-4pm
Roaster
*By appointment only.
Trolley Barn Public Market
116 E Broad Street
Quakertown, PA 18951
Diana's Café
4907 Route 309
Center Valley, PA 18034